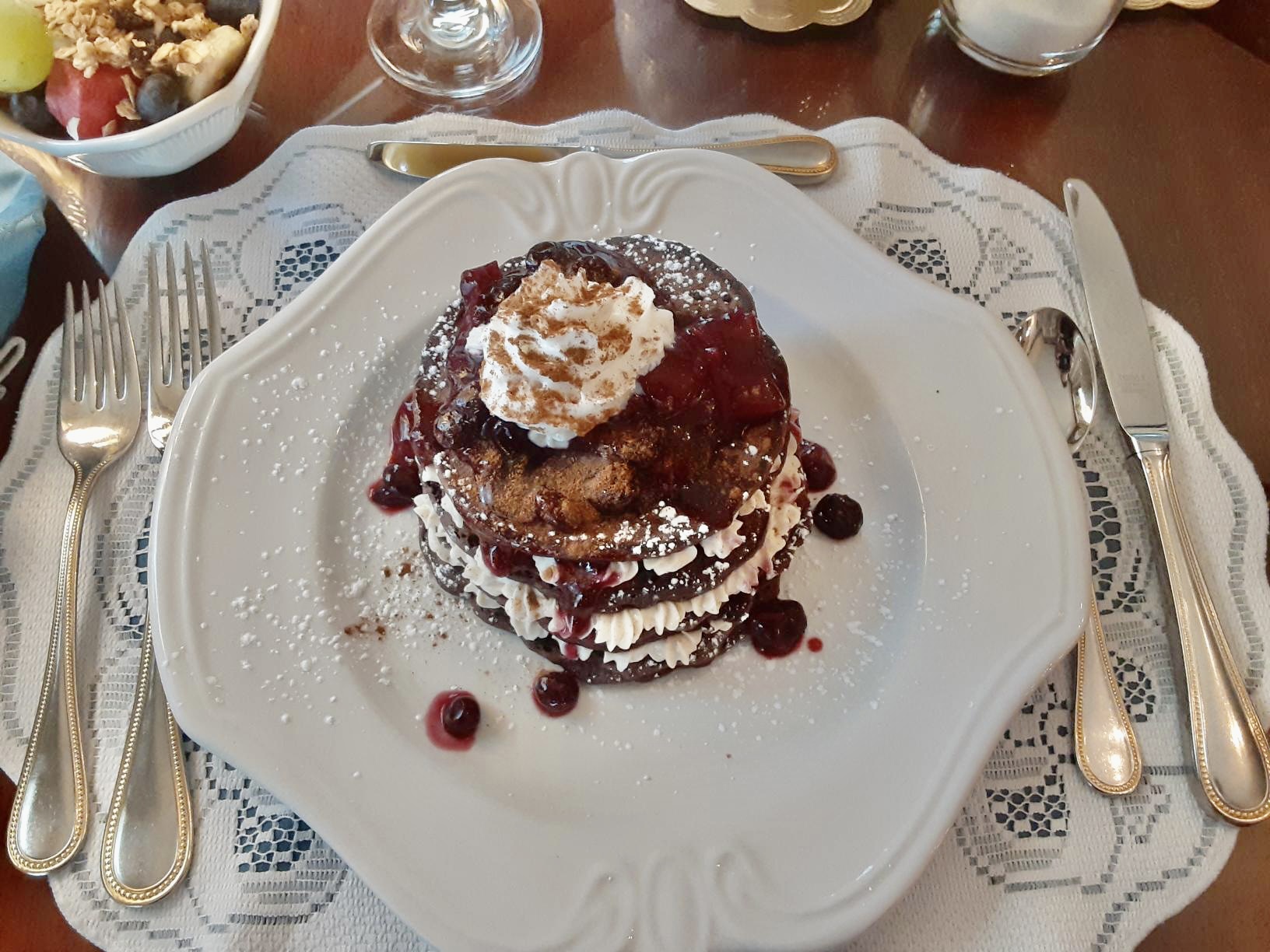 Vanilla Ricotta Crème Hot Chocolate Pancakes with Berry Sauce
"Chocolate lovers will be sweet on this hot chocolate pancake recipe and berry sauce, great for any breakfast or brunch table!"
Vanilla Ricotta Crème
Ingredients:
4 oz Cream Cheese (softened)
½ c Ricotta Cheese
¼ c Powdered Sugar
½ tsp vanilla extract
¼ tsp ground cinnamon
1/8 tsp ground nutmeg
½ tsp grated lemon peel
Directions: In small bowl cream the ricotta cheese, cream cheese, and powdered sugar. Add the remaining ingredients. Mix well. Serve between Hot Chocolate Pancakes.
Berry Sauce Ingredients:
¼ c raspberry or strawberry jam
2 T HOT water
3 c berries (any combination of fruit either fresh or frozen)
Directions: Whisk the jam and hot water together until jam is incorporated into the hot water and breaks down. In medium sized saucepan, over medium heat combine the jam/water mixture and fruit. Let boil, keep sauce warm. If desired, add a mixture of 2 T each of cornstarch and cool water to thicken. While waiting for sauce to boil, start pancakes.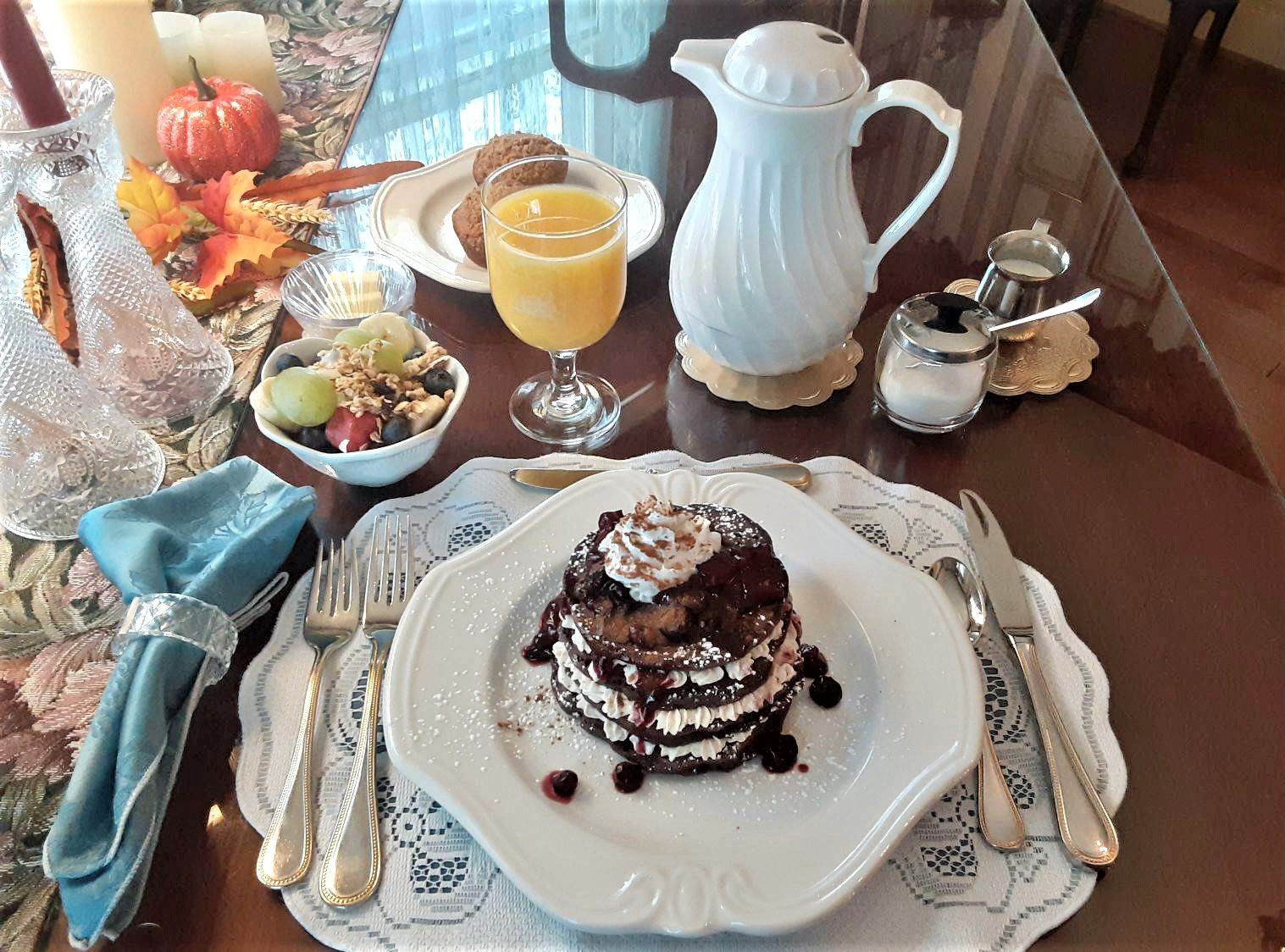 Hot Chocolate Pancakes (Makes 4) Ingredients:
2/3 c flour
1/3 c cornstarch
¼ c cocoa powder
¾ tsp baking soda
1 ½ tsp vanilla extract
1/8 tsp cinnamon
6 T sugar
1 c milk
1/3 c vegetable oil
1 egg
Directions: Whisk together the flour, cornstarch, cocoa powder, baking soda, salt, and cinnamon. In separate bowl, whisk together the sugar, milk, oil, egg and vanilla until frothy. Slowly add the wet mixture into the dry, whisking well before adding more, until just combined. Be careful not to overmix.
Heat a lightly oiled griddle, or frying pan, over medium-high heat. Pour, or scoop, the batter onto the griddle, using approximately ¼ c for each pancake. Brown pancakes on both sides.
To serve: Spread a thin layer of Vanilla Ricotta Crème between pancakes, top with Berry Sauce. Garnish pancakes with a dollop of whipped cream, or the Vanilla Ricotta Crème, and dust pancakes with powdered sugar.