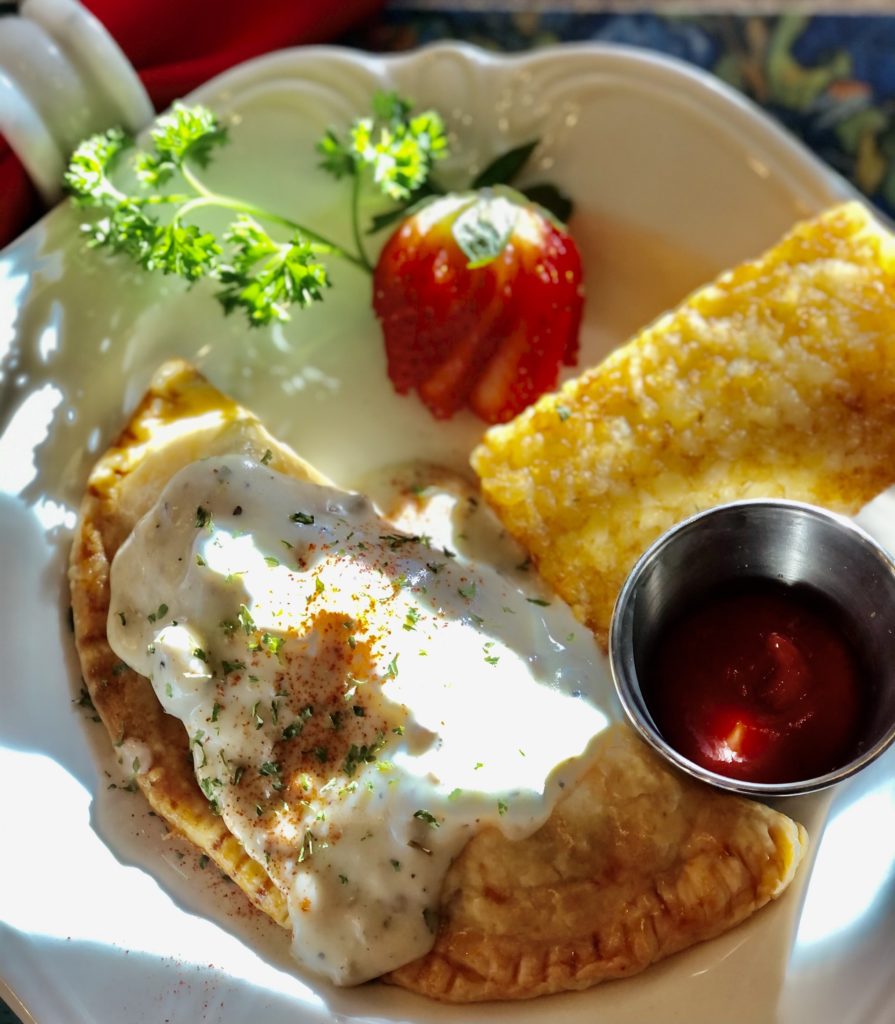 1 – 14 oz box of refrigerated pie crusts
6 oz breakfast sausage cooked and crumbled
5 large eggs
1 T cream or half and half
1 tsp chopped fresh chives
Seasoned salt and black pepper to taste
1 ½ cup shredded cheese of choice (Jack, Cheddar, Pepper Jack)
1 large egg beaten with 1 tsp water
Instructions:
Preheat oven to 375 degrees. Line 2 baking sheets with parchment paper. Set aside. On a lightly floured non-stick surface, use a rolling pin to roll the pie crust thinner, large enough to fit 3 circles. Trace the outline of a 6 in bowl with a sharp knife. Re-roll the scraps and form a 4th round. Repeat with both pie crusts.
Whisk together the eggs, cream, seasoned salt, pepper and chives. Pour into a non-stick skillet and soft scramble.
Place shredded cheese in the middle of each round. Top with scrambled egg, cooked sausage and more cheese. Brush the edges with the beaten egg wash then fold over and seal. Use a fork to press the edges together. Place onto the parchment paper lined baking sheets. Brush the turnovers with egg wash on all sides and cut slits in the middle of each using a sharp knife. Bake for 18-20 minutes until golden brown and serve immediately. Can be prepared the night before, but set aside some egg wash to brush the turnovers.
Can also be served with country sausage gravy (pictured), hollandaise, salsa or cheese sauce.