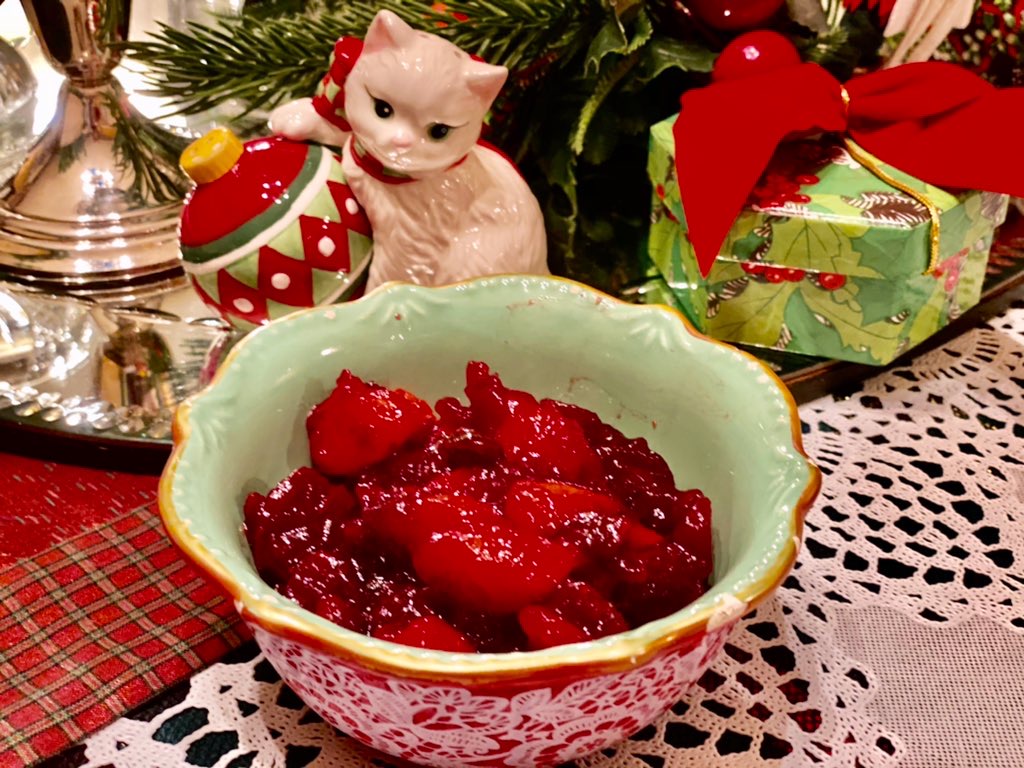 Ingredients:
1 12 oz package of fresh cranberries
1 cup water
1 cup sugar
1/2 tsp each ground cinnamon, nutmeg, cloves
2 medium size oranges or 4 small mandarin oranges peeled and cut into chunks
Wash and drain cranberries in colander. Place cranberries in medium saucepan and add sugar, water and spices over high heat and bring to boil. Lower temperature to medium and continue to cook for approximately 20 minutes, stirring frequently until cranberries are soft and well cooked. Remove from heat and add oranges. If desired, add a tablespoon of brandy to mixture. Place in refrigerator to cool and when cool, transfer to decorative bowl. Cranberry chutney is perfect as a side dish to entrees, salads, as a dessert with whipped cream and is a colorful and delicious topping to pumpkin waffles or pancakes at breakfast.