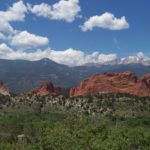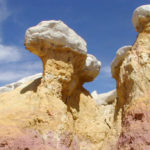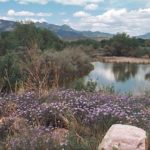 The Pikes Peak Region is known for being the site of the U.S. Air Force Academy, the U.S. Olympic Training Center and for arts, culture and heritage tourism, but what sets us apart from other Colorado destinations is the number of free parks, trails and open spaces. Here are just a few of our favorites:
The Colorado Springs Park system includes the amazing Garden of the Gods – Here you'll see magnificent red rock formations with the backdrop of Pikes Peak. Explore the geology, plants, animals and people of this 1300-acre regional park. The site is a National Natural Landmark, and offers towering sandstone formations, a wonderful view of Pikes Peak, paved and unpaved hiking paths, and the historic Rock Ledge Ranch Historic Site, a living history museum.
The El Paso County Parks system includes Paint Mines Interpretive Park – 750 acres near Calhan, Colorado, the mines have evidence of human life as far back as 9,000 years ago. The colorful clays were used by native Americans for making pottery and ceremonial paints. Fantastic geological formations of spires and hoodoos create layers of clay and jasper.
Fountain Creek Regional Park – Here you'll find numerous species of waterfowl and other aquatic animals, marsh areas and creek. Visitors might catch a glimpse of blue herons, rabbits, red foxes and white tailed deer. Fishing is available in nearby Willow Springs Ponds as part of the County's park system.