On May 10, 2014, the 21st Annual North Cheyenne Canon Hummingbird Festival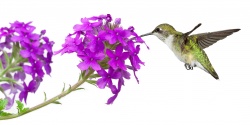 flies into Colorado Springs from 10 a.m. to 4 p.m. at the Starsmore Discovery Center, 2120 S. Cheyenne Canyon Rd. This colorful Spring festival welcomes the return of the broadtail hummingbirds to their summer nesting sites in North Cheyenne Canon Park and throughout the Pikes Peak Region.
The event includes something for everyone and is free and open to public participation. Arts and craft vendors, magicians, Pueblo raptor birds of prey on display, and Augustina, a mustang rescued from the wild. Watch a glass blower craft flowers and birds, visit nature oriented educational booths, check out the silent auction and enjoy great food and beverages. Live bands will be playing throughout the event. Free parking and bus shuttle is available from Cheyenne Mountain Junior High School at 1200 W Cheyenne Rd.