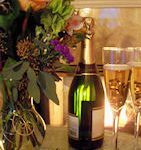 You'll want to join us on New Year's Eve for a great opportunity to welcome 2014. A great tradition here in Colorado Springs is the fireworks on Pikes Peak to ring in the New Years. The story of how the idea of fireworks on the Peak started is a historical journey.  Add a bit of "sparkle" to your New Year's celebration with our package that includes champagne on arrival and breakfast served en suite for just an extra $30 per couple.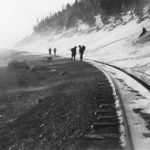 History: In 1922, two brothers by the names of Ed and Fred Morath decided to climb Barr Trail on December 31st and shoot off fireworks from the summit of Pikes Peak. Sensing the historical significance of the event, they also took along three of their friends: photographer Harry Standley, banker Willis McGee and the trail builder himself, Fred Barr. This was the first winter ascent of Pikes Peak and has since become an annual tradition.
First Climb to Summit of Pikes Peak by Adaman Club: At first, they referred to themselves as the Frozen Five, but at the suggestion of one of the members on the climb, they decided to add one more person to the group each year. This action then gave them the new moniker of the AdAmAn club. Though restricted only to men for most of its history, they opened their doors to women in 1997. To this day, the AdAmAn club ushers in each new year with a barrage of fireworks from the frozen top of Pikes Peak.
Information: http://www.pikespeak.us.com/Events/new-years-eve-fireworks.html